---
DAVID THEWLIS (REMUS LUPIN)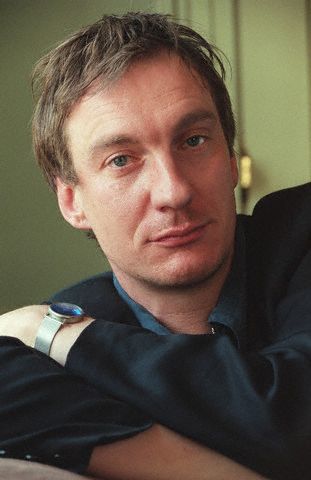 Height
6' 4" (1.93 m)
Mini biography
David Thewlis was born David Wheeler in 1963 and lived with his parents above their combination wallpaper and toy shop in Blackpool during his childhood. Originally he came to London with his band Door 66, however he changed his plans and entered Guildhall School of Drama. He had minor roles in films and TV until he took the main role in Naked in 1993. The film won him several awards including the New York Critics Award. He has since been in many other films including Dragonheart, Restoration, Black Beauty and recently took the part of Professor Remus John Lupin in Harry Potter and the Prisoner of Azkaban. He has lived with the British actress Anna Friel since 2001.
Spouse
Trivia
Banned from entering China because of his role in Seven Years in Tibet (1997)
Living with British actress Anna Friel [2001]
With girlfiend Anna Friel became The Faces Of Mulberry for Spring 2002.
Was originally considered for the role of Professor Quirrell in Harry Potter and the Sorcerer's Stone (2001). He later got the role of Professor Lupin in Harry Potter and the Prisoner of Azkaban (2004).
Graduated from The Guildhall School of Music and Drama, London, England.
Partner Anna Friel gave birth to a baby girl, named Gracie, at London's Portland Hospital and weighed 7lb 4oz on 9 July 2005. This is the first child for both.
Turned down the role of Simon Gruber in Die Hard: With a Vengeance (1995), which was later given to Jeremy Irons
---
© Copyright Harry Potter Portugal Oficial Julho 2006 TODOS OS DIREITOS RESERVADOS ®™