---
HARRY MELLING (DUDLEY DURSLEY)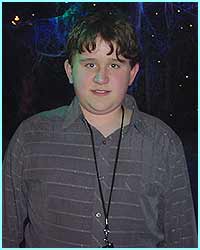 Birth name
Henry Arthur David Melling
Height
5' 9" (1.75 m)
Trivia
Harry is Patrick Troughton's grandson.
Hopes to set up film production company with a friend when they are older.
Harry Potter casting agents held auditions at Hendon School for the second movie, after being impressed by Harry's performance. No one from the school was cast.
Has a brother called Jack, who also attends Hendon School.
Attended the Millfield Theatre Youth Drama Group.
Attended The Sue Nieto Theatre School for Saturday morning classes.
He loves theatre, films, playing the drums and watching football.
Started putting on shows for his family aged just four years old.
Nephew of actor Michael Troughton.
Cousin of actor Sam Troughton.
Nephew of actor David Troughton.
---
© Copyright Harry Potter Portugal Oficial Julho 2006 TODOS OS DIREITOS RESERVADOS ®™