---
JAMIE WAYLETT (VINCENT CRABBE)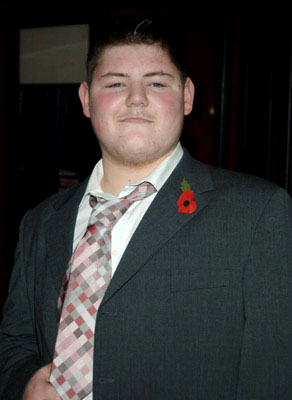 Height
6' (1.83 m)
Trivia
His favorite actor is Johnny Depp
His favorite food is Chinese.
Was hit by a car when he was 9. Doctors said he had almost no chance of surviving and if he did, he'd be brain-damaged. Jamie was in intensive care for 3 days and when the doctors were about to give up hope, a family friend of the Waylett's demanded the doctors to check his blood. They gave Jamie and transfusion and he woke up the next day and started to improve.
Once met with President George W. Bush in 2003.
Audition for the role of Dudley Dursley before accepting the role of Vincent Crabbe in the Harry Potter series.
---
© Copyright Harry Potter Portugal Oficial Julho 2006 TODOS OS DIREITOS RESERVADOS ®™