SEAN BIGGERSTAFF (OLIVER WOOD)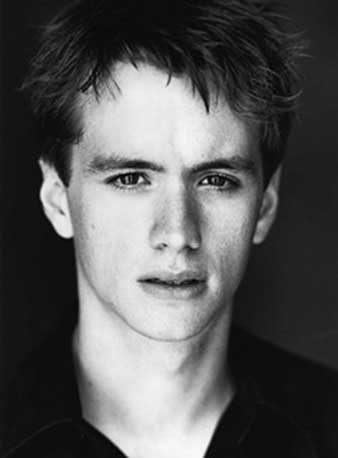 Birth name
Sean Biggerstaff
Height
5' 9" (1.75 m)
Mini biography
Sean Biggerstaff was born on March 15, 1983 to a fireman and a community education worker. He joined a local drama group and he acted as "Augustus Gloop" in "Charlie and the Chocolate Factory". After that, for six years, he joined the Scottish Youth Theatre. It was there he got his big break when Alan Rickman asked him be Tom in The Winter Guest (1997). That appearance led to the role of Oliver Wood in Harry Potter and the Sorcerer's Stone (2001). He will continue the role of Oliver in the next Harry Potter movie, Harry Potter and the Chamber of Secrets (2002).
IMDb mini-biography by
Trivia
Used to play guitar for the band Crambo and sang on the chorus of their song "Norman Blake".
Has an official site, www.seanbiggerstaff.com. He interacts with his fans through his diary and his official message board, where he occasionally posts.
He started acting at 5
He went to school in Milngavie (just outside of Glasgow)
He joined his local drama group, the Maryhill Youth Theater at 7
Learned to play the guitar by ear and has been playing since he was thirteen.
First song ever learned was "Scentless Apprentice" by Nirvana
Has a younger sister, Jenny, born in 2001.
His character Oliver Wood was cut from Harry Potter and the Prisoner of Azkaban (2004) due to time constraints.
His favorite movie is Ghost Busters (1984).
Personal quotes
"It can be a bit irritating when someone asks me how the new film's coming along when I haven't worked on Harry Potter for two years. Generally speaking, I have no problem with it. Most actors go through their careers without ever being involved in something so spectacular, so I think it would be a bit ignorant of me to object to being associated with it. Harry Potter is an amazing thing. I'm not just being diplomatic here either. I'm still reminded regularly of what a unique experience it was."

© Copyright Harry Potter Portugal Oficial Julho 2006 TODOS OS DIREITOS RESERVADOS ®™